Pastor Seiminthang Chongloi
(w.e.f. 01.01.2008 till 31.01.2013)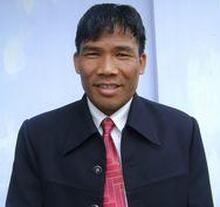 Pastor Seiminthang is the youngest son of Mr. (L)  Helkhohem chongloi and Mrs. Vumneng chongloi. e is from Thangphai village, Shadar hills district, Manipur. And his wife  Mrs. Lamneichong chongloi is the daugter of Mr.  Khupkai Khongsai of Molkon village, Sadar hills District, manipur. Pastor Seiminthang chongloi has four child of two son and two daughter. he has finish his BD in South Indian Baptist Bible College and Seminary(SIBBCS), Combatore in Tamil Nadu. In the year 1999-2005, he was the general  secretary of LM High School, Molkon village.In the year 2006, he dedicated himself to work in the Kuki Christian Church(KCC) in Manipur. From tat day he became the area Pastor and the Central Churh Pastor under the KCCs in Manipur. KWSHV wants a Pastor from the  KCC in Manipur, and they give Pastor Seiminthang Chongloi to be the Pastor of  Kuki worship Service, Happy valley, Shillong. Therefore, Pastor Seiminthang Chongloi has become the Church  Pastor in the year 2008. and he work till then year of 2013.
---
Pastor Paolun Haokip
(w.e.f. 01.02.2013 till 25.01.2017)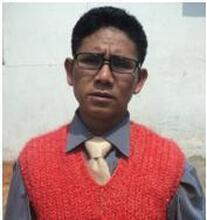 Pastor Paolun Haokip is one of the pastor of the Kuki Baptist Convention, Manipur. Under the All India KWS Co-Ordination Committee, and the Kuki Christian Leader Fellowship(KCLF), happy valley church  have request for the church  Pastor, and they have give us Pastor Paolun haokkip to be the Church Pastor of the KWS, ahpppy valley. he was from Gelbung village of Sadar Hills district, Manippur. Before he was the Church Pastor of KWS happy valley, he was an Area Pastor of Singhat Area, Churachapur district, Manipur. Pastor Paolun Haokip has three sons and three daughter.  He has effectively a church Pastor of KWS happy valley from 25 January 2013, and he works till 25, January 2017.